Test post
Bust by
Phoebus Apollo
@ 12/22/2010 8:30 PM PST
Perverted Justice mark:
No Name Given
,
30
Yahoo IM:
test_post
[
test_post@yahoo.com
]
Location:
, Alabama
[
send test_post a message
]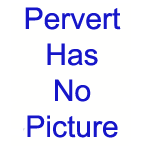 Please ignore
---
Disclaimer:
This information is made available for the purpose of informing the internet community, creating awareness for parents, and deterring individuals such as this. Our claims of "truth" with this file are limited to two areas, that the screen name in question had the conversation above, and that in files post-September 1st, 2003, that the phone number included in the file was used during the commission of this chatlog. The only person with the authority to remove this file is
admin@perverted-justice.com
.
Anyone who attempts to use this information to commit a criminal act against another person can be subject to criminal prosecution or civil action. Perverted-Justice.com
condemns
the attempt, use, or even thought of physical violence, extortion or harassment against the individual above. Such actions are not in the spirit of what Perverted-Justice.com is all about and would put your own personal safety at risk.
---
Slimyness Scale: Your opinions on this post
On a 1-5 scale. 1. Not slimy at all | 5. Really slimy
Average Slimyness: 4.56 | Total Votes: 43